ai data server
IMMI can provide the most cost effective solution for all high performance streamed video requirements with very high speed large backups that require minimal backup windows. The GateStor storage system, significantly reduces the time to schedule backups by using the GateStor patented Multicast feature to increase the speed of internal data transfer. GateStor storage systems can backup 1 Petabyte of data in under 8 hours. The current industry standard to backup 1 Petabyte of data is approximately 48 hours.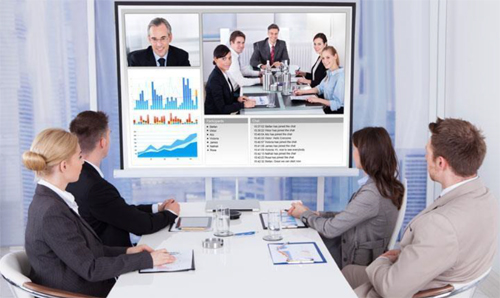 The GateStor technology can handle and manage large data blocks of information and make them more useful by providing faster results which allows you to make better and more accurate decisions on an average of 3 to 10 times faster than the industry standard.
With GateStor's AI, self management oversight and self healing capabilities you can guarantee continual performance tuning and optimization of your data information. GateStor's intelligent management oversight will continually distribute effectively the bandwidth for all application users. GateStor's self monitoring capabilities insure that no job activities are impacted or stalled by any individual user that can create performance or application bandwidth issues.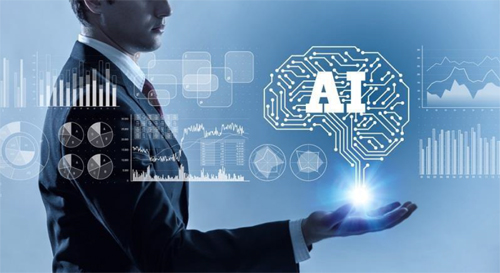 The GateStor storage systems can retain a very high volume of data with a very small physical foot print. This eliminates the need to maintain a very cost intensive data center operation with multiple storage systems, the staff to manage the multiple storage systems and immediately reduces the electrical power and cooling burden on your data center operations.
IMMI integrated solutions are the best for guaranteed uninterrupted high performance and bandwidth delivery providing the best ROI.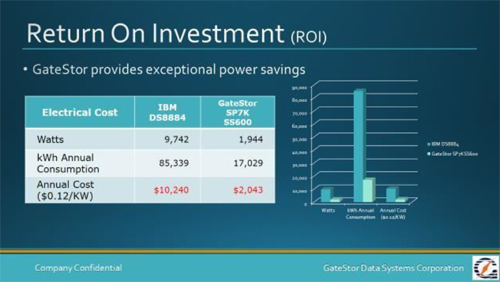 GateStor's patented storage system for real time video uses very little space so it can be very beneficial in locations that have limited space for storage systems such as ships and aircrafts. By incorporating the GateStor storage solution, it allows you to run very effectively with high performance up to 15,000 CCTV real time video security cameras without any performance or bandwidth issues in a 1u (1.75 inches) storage system design utilizying an active/active configuration ( 2 GateStor 1u storage systems).

It is important to note that the average industry solution would require 14 systems to provide similar performance and bandwidth delivery for 15,000 CCTV real time security cameras.
Past Performance:
Sony, The Japanese government for Japan's 2nd supercomputer, Fujitsu, NTT Telephone, Groupe Bull, The Hillsborough County, NH government, The Mexican government, The Mexican military and the largest Thailand ISP.
Note:
Sony has selected GateStor to provide all the high performance storage systems for all of Sony's critical video delivery requirements for the Tokyo 2021 Summer Olympics.
To learn more click the following links